Benvenuti al Tavolo Italiano!

The Italian/English Language Resource
For Students of Italian!
Check out the new shopping experience on Il Tavolo Italiano!
2013-03-28
We just finished redesigning our Il Tavolo Italiano / Amazon store. Check it out by
by clicking here!
1) We broke it up by product category so pages load quick and minimal scrolling is required.
2) We added more categorizes so now everything from books on Italian to Actual Espresso and Food and yes even Bocce balls are easy to find.
3) 130 products plus available now at launch and we will be adding more soon
All to help you both learn and enjoy Italian!
Country/Rhythm & Blues - Italian Style!
You can own
"Quello che non ho"!
This song is not what you expect when you think of Italian Music but it is awesome! Not to mention for students it's easy to learn the words because of how he sings this song. I highly recommend this CD. I have gotten many hours of enjoyment out of this CD and I know you will too! Ciao!

---->>>
Qualche notizia importante per gli studenti dell'inglese
Ho un'altra sorpresa per gli studenti dell'inglese. Non è ancora finito ma se volete vedere che facevo , click qui!
E' nuova!
---
Skype tutoring now available!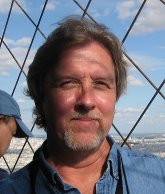 Personal tutoring is now available via skype using Paypal for payment! If you are interested in being tutored for English or Italian on line or would just like more information you can contact me at
iltavoloitaliano@gmail.com
---
Studenti pagano qui.