Benvenuti al Tavolo Italiano!

The Italian/English Language Resource
For Students of Italian!
The index to all of our Youtube videos is here!
2013-03-28
Finally! I have all of our Youtube videos listed on a single page somewhat sorted by language and topic. Check it out by
by clicking here!
Remember I will be adding videos weekly so keep an eye on this page or better yet follow me on YouTube
by clicking here
and recieve notifications of when new videos are released! We now have 175 videos, 651 subscribers and over 184,000 viewings! Thank you for all of your support!
Can you say - I feel betrayed?
You can own
"Bastardo"!
The song featured above with a lot of other great songs by Anna Tatangelo by clicking the link to the right. I have gotten many hours of enjoyment out of this CD and I know you will too! Ciao!

---->>>
Per gli studenti dell'inglese
Skype tutoring now available!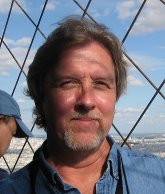 Personal tutoring is now available via skype using Paypal for payment! If you are interested in being tutored on line or would just like more information you can contact me at
cwfromsc@gmail.com
Potete avere
"Life's been good"!
e l'altre canzoni da Joe Walch. Se vi piace questa canzone e vorreste comprarla click alla sua destra e potrete ascoltare questa musica quando volete!

---->>>